If 2020 has taught us anything, it's that a lot can change in a year. In dynasty, change can happen even faster.
For example, go find a dynasty owner who looks at anyone the way they looked at Raheem Mostert in late 2019. Beginning in Week 12 of that season, Mostert took the reigns of the San Francisco 49ers' backfield, finishing with four RB1 performances and 8 touchdowns (he had one RB1 performance and 2 touchdowns through Week 11). It wouldn't surprise me if he won a few championships for dynasty owners in the process.
It was hard to see this success coming for Mostert earlier that season, as Tevin Coleman was continuing to command a higher opportunity share each week. But then Mostert took over, and his dynasty stock skyrocketed; FFPC ADP this year was 55.75, and in many dynasty startups, he was going in the single-digit rounds. Mostert's value quickly ascended in dynasty, and it gave owners a key roster asset.
He went from a throw-in in dynasty trades to the primary acquisition. That's a "riser".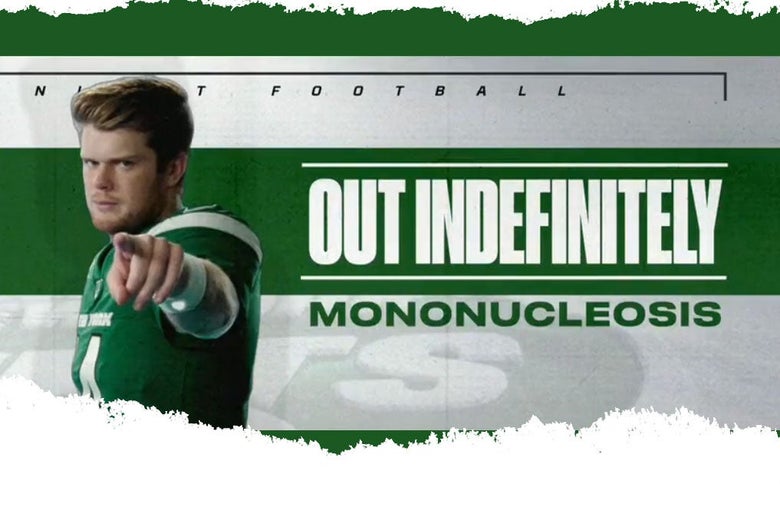 And then you had Sam Darnold.
Heavy expectations surrounded him heading into the 2019 season, and he mostly looked the part through Week 12. Darnold famously missed four games due to mono, but in those first eight games he played, the young quarterback with a 19.3 breakout age had four QB1 finishes and seven games above a 63.3% completion percentage.
Despite the presence of Adam Gase, his dynasty stock was continuing to rise. However, in his last five games, he surpassed a 63.3% completion percentage only twice and had zero QB1 finishes.
Darnold went from a dynasty darling, especially in superflex/2QB leagues, to a bench-warmer in 2020. That's a "faller".
Mostert wasn't the only riser in 2019, just like Darnold wasn't the only faller.
We could probably rattle off a few right now, and for those that had one of these risers or fallers, their rosters likely became much more valuable or not heading into the offseason. Roster value – in addition to draft capital – is one of the most critical elements for owners to maintain in dynasty. It's much easier to build a winning dynasty roster when you have wanted assets. Risers give owners lucrative trade bait, a key starter for next season, and perhaps the draft capital that would've been spent on the position can now be freed up to upgrade elsewhere. Having a faller puts owners in a catch 22 of sorts: Can't trade them for great value, can't start them with confidence, and they now might need to spend valuable draft capital to upgrade at the position.
Dynasty stock can be so volatile year-to-year, or even week-to-week. Which makes these last few weeks important ones to watch. We're inevitably going to see more risers like Mostert and fallers like Darnold. Of course, we must discard players that are already trending in one direction or another, like injured stars Joe Burrow, Joe Mixon, Dak Prescott, Saquon Barkley, etc. Their value changed based on a moment in time (in this case, injuries). There's nothing between now and the end of the season that is going to change their current value. But for these players below, in no particular order, their dynasty stock could be about to change:
QB Jalen Hurts (PHI): Every Hurts owner has been closely watching the Carson Wentz saga unfold in Philadelphia. And although it's hard to imagine the Eagles benching Wentz if the team remains in playoff contention, and they might given the weak NFC East, their next four games are against the Seahawks, Packers, Saints and Cardinals. The drumbeat for Hurts will continue with each Eagles loss. And Hurts, who was highly-touted out of college with a 100th percentile breakout age (18.1), tremendous speed (91st percentile burst score), and a 89.7 QBR rating in college (95th percentile), looks the part of an NFL starter in waiting.
RB J.K. Dobbins (BAL): Dobbins is turning into the running back us dynasty owners wanted him to be when he was a consensus top-5 rookie RB in 2020 fantasy drafts. While other rookie running backs are rightfully getting attention right now (like Antonio Gibson), Dobbins, who ranks 15th in yards per touch (5.4) and 9th in true yards per carry (4.8), has led the Ravens' backfield in snaps the last 4 weeks.
Don't let Lamar Jackson's struggles, or the fact that Dobbins may not play in Week 12 due to COVID-19, take the wind out of his sails. Dobbins has become the primary running back in Baltimore, and after Pittsburgh, he faces three teams in the bottom 9 in rushing yards allowed per game (Dallas, Jacksonville and Cincinnati).
WR Deebo Samuel (SF): Remember him? It's been a topsy-turvy year for Deebo Samuel, whose best comparable on PlayerProfiler is none other than Chris Godwin. Samuel's workout metrics jump out immediately: 81st percentile burst score and 78th percentile speed score. He has established himself as a legitimate NFL receiever, yet a combination of injuries (broken foot in offseason, hamstring strain in Week 7) and the emergence of Brandon Aiyuk have many owners souring on Samuel's dynasty value. With Samuel set to return in Week 12 – and Aiyuk out due to COVID – the cards are lining up for Samuel to finish the season strong if he can stay healthy.
WR Michael Pittman (IND): Pittman leads all Colts' wide receivers in snap count over the last four weeks, and his numbers in the last three games alone is notable: 18 targets, 14 receptions, 223 yards and 1 TD. Flashing a 93rd percentile speed score and 89th percentile catch radius, we are witnessing the emergence of the Colts new alpha wideout. With four of his last six games against defenses that currently rank in the bottom-10 of passing yards allowed per game (Houston twice, Las Vegas, and Jacksonville), Pittman owners will be salivating come season's end.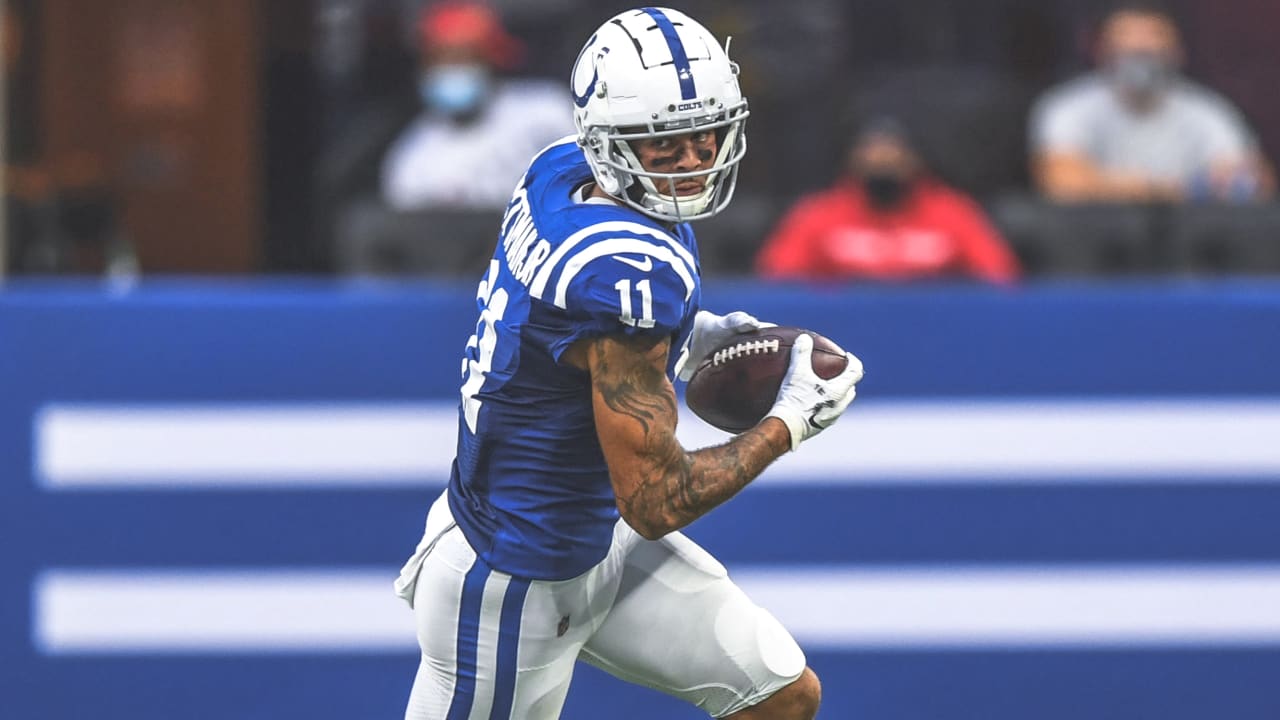 QB Matt Ryan (ATL): We knew the Falcons were going to be a pass-heavy offense this year with the return of Dirk Koetter. And so far this season, that's held true. The Falcons rank 5th in pass plays per game, and Ryan is 3rd in attempts and 1st in completed air yards.
But, this is fantasy football after all, and Ryan ranks 15th in fantasy points per game and 16th in passing touchdowns. After starting the season with two QB1 finishes, he's had only one since Week 3. In five of his final six games, he plays teams currently ranked in the top-half of the league in passing yards allowed per game. Not the best news for the 35-year-old quarterback who also is battling injuries to his star wide receivers Calvin Ridley and Julio Jones.
RB Chris Carson (SEA): Carson started hot out of the gate: Three RB1 finishes in his first five games. Then, injuries forced him to miss the next four games. And although Carson is set to return in Week 12, he's entering a crowded backfield: Carlos Hyde is healthy, rookie DeeJay Dallas has impressed, and Pete Carroll announced earlier this week that Rashaad Penny (92nd percentile speed score; two RB1 performances in his last three games in 2019) will begin practicing next week. This has all the makings of a timeshare, and with Carson scheduled to become an unrestricted free agent in 2021, the Seahawks could give a healthy Penny more snaps to see what they have.
WR Robby Anderson (CAR): Free from the aforementioned [Adam] Gase, still somehow employed, Anderson finally rewarded his dynasty owners who stuck with him during his Jets' tenure. In his first five games, Anderson had three 100-yard receiving games (he had 99 yards in another), with double-digit targets in four of those. Since Week 5? Only one game with double-digit targets and zero 100-yard receiving performances. And the last two weeks (21 and 46 receiving yards respectively) saw his snap share dip below 80% in back-to-back weeks for just the second time all season.
He's currently ranked 4th in receptions and 9th in receiving yards, but with the emergence of Curtis Samuel, and D.J. Moore not going away any time soon, it's possible we've seen the ceiling for Anderson.
WR Kenny Golladay (DET): The man they affectionately call "Babytron" has largely lived up to the hype, finishing last season 12th in fantasy points per game. This season has largely been derailed by injuries (Golladay has played in only four games), yet in the five games he has played, Golladay hasn't topped 8 targets, and has zero (0) WR1 finishes. Golladay is 27-years old, and it may be time to stop thinking of Golladay as having WR1-upside.
Best case scenario for Golladay owners is that he comes back healthy and flashes in the last five weeks. Worst case scenario is that the inconsistent season continues, and we're left with more questions than answers about Golladay heading into 2021.